Toowoomba Colour frenzy is back!
Coming Soon
Colourful fun in Toowoomba 2023
Searching for what's on in Toowoomba that is also suitable for kids, the exciting and colourful event, Colour Frenzy, is a must-attend!
Experience the extraordinary Colour Frenzy event in Toowoomba, where vibrant colours, exhilarating fun, and non-stop excitement await you and your family. Here's what makes this event perfect for kids and families:
Colourful Fun Run: Join the non-competitive fun run that allows participants of all ages to walk, skip, hop, or jump their way through the course. It's a fantastic way to stay active while immersing yourself in the lively atmosphere.
Foam/Bubble Machine: Prepare for an exhilarating experience at Colour Frenzy in Toowoomba, where the foam/bubble machine will take the excitement to new heights! Wade through the clouds of bubbly delight and immerse yourself in a world of laughter and joy. Feel the soft foam bubbles surrounding you, creating a playful and enchanting atmosphere.
Obstacles: Experience the thrill of new obstacles added to the course, making the run even more entertaining. Our obstacles add an adventurous twist and enhance the challenge, ensuring a memorable experience.
Colour Stations: Throughout the run, vibrant colour stations will shower participants with an array of colourful powder. Participants of all ages will love getting splashed with different colours, making the event an interactive and visually captivating journey.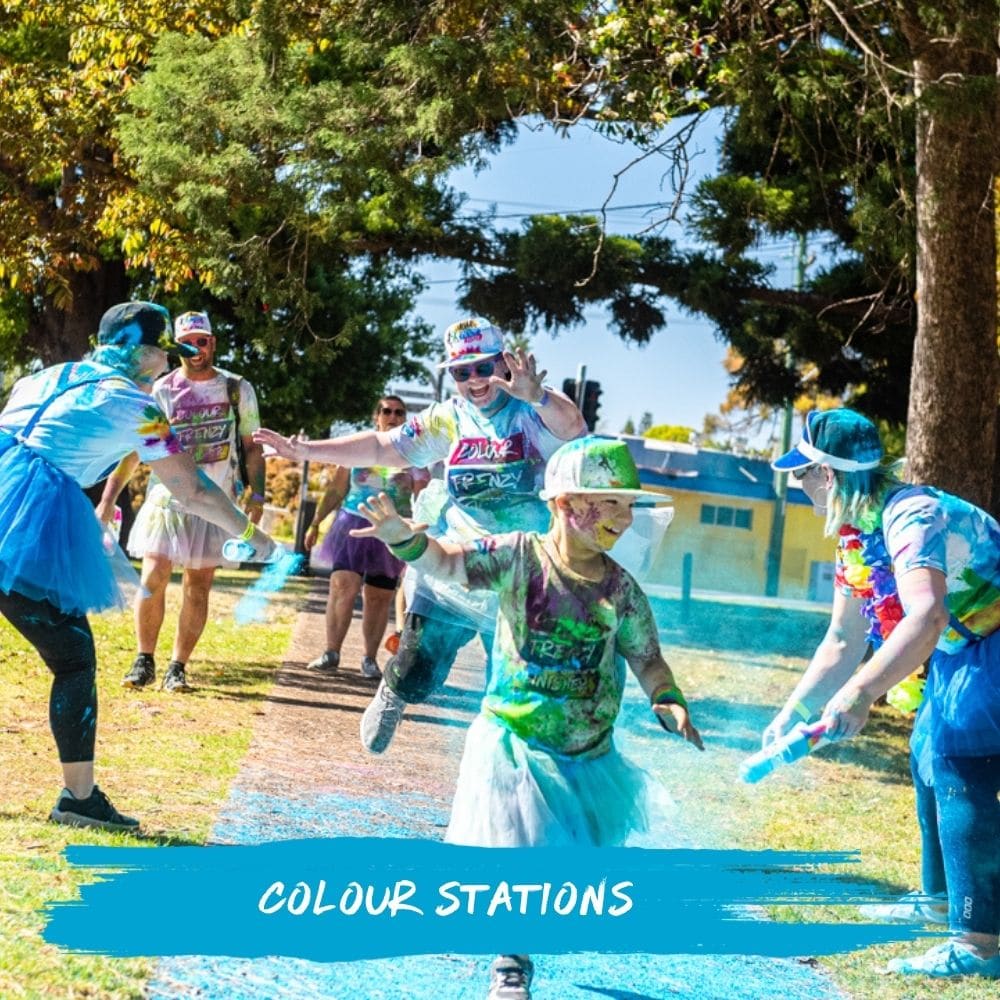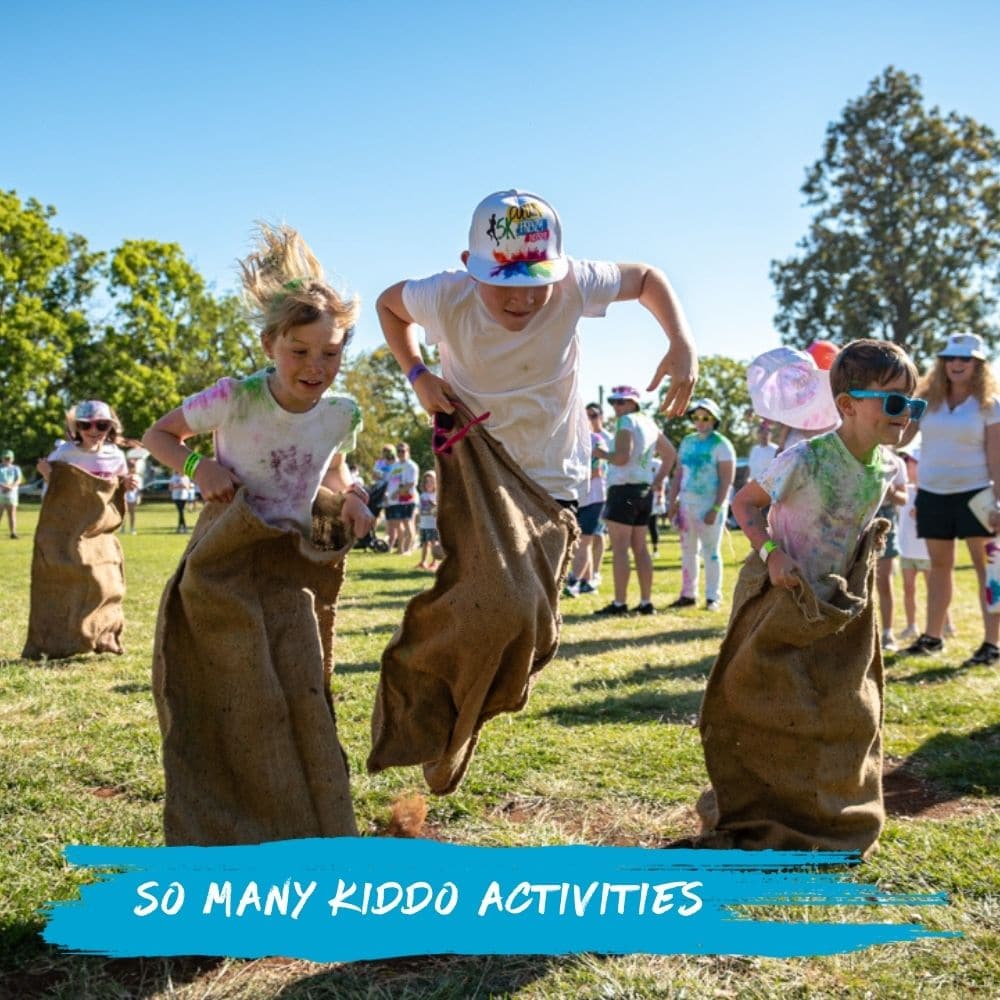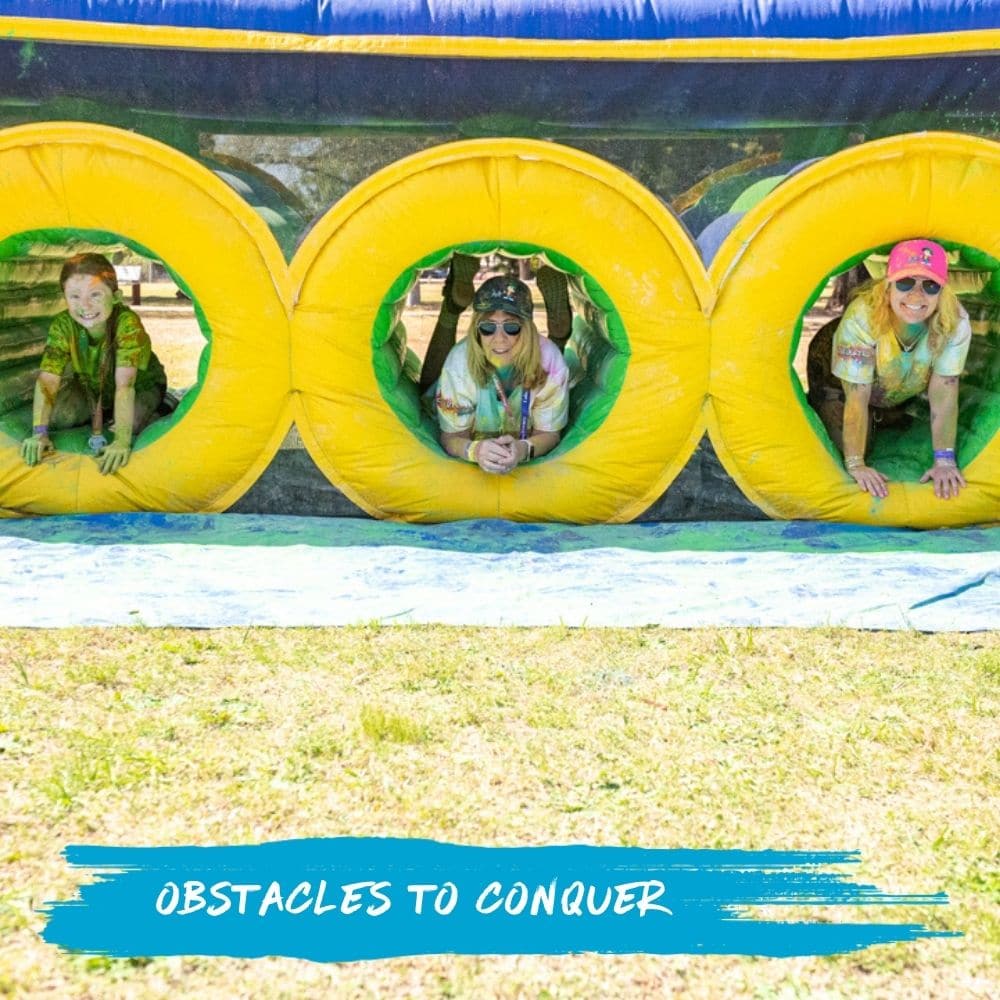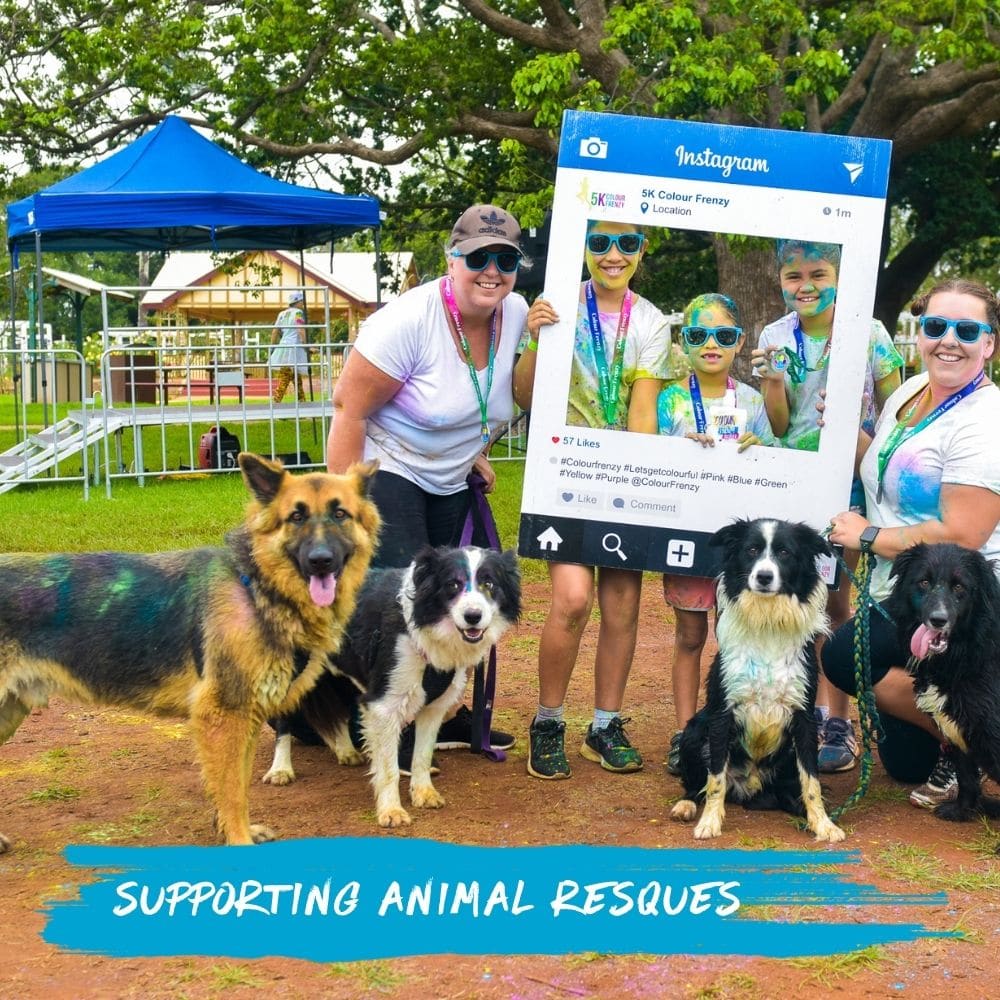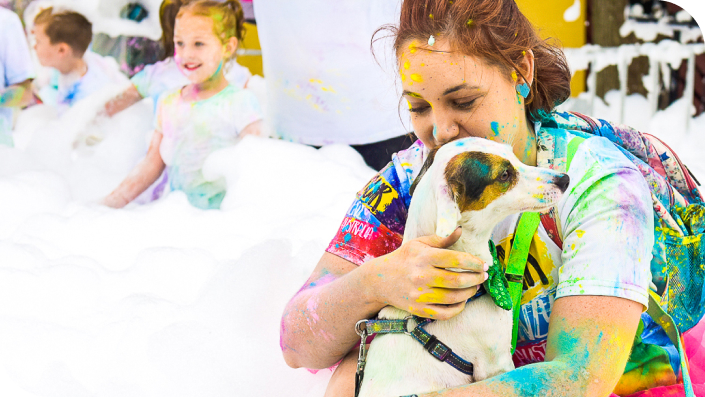 Games and Giveaways: Engage in a range of games and activities specially designed to entertain the big and little kids at the Colour Frenzy event. These interactive experiences will heighten the excitement and provide additional enjoyment for participants
Free Professional Photography: Capture priceless memories with your family as a professional photographer will be present to capture the joyous moments.
Under 5 for $5: For families with young children, kids under the age of five can participate in the fun run for just $5. This special pricing ensures that families with little ones can partake in the excitement affordably.
This event is not just about having a great time; it also supports local animal rescues in Toowoomba, adding meaning to the experience.
Gather your loved ones, friends, or colleagues and join the countless individuals who will be walking, jogging, skipping, hopping, or running together in this extraordinary adventure filled with vibrant colours, thrilling obstacles, exciting games, and fantastic giveaways.
Don't miss out on Australia's #1 colour fun run experience in Toowoomba!
Reviews

Jessica
Positive: Value
What a fantastic experience! Fun for the whole family or just friends. It was easy & lots of laughs. Perhaps more obstacles next time but thoroughly enjoyed it & look forward to doing it again in the future.

Naomi Grayson
Positive: Professionalism, Quality, Value
The Sunshine Coast Coliur Frenzy was my first and it was amazing. I took my 1 yr old daughter and she just had an absolute blast. Loved that it was so family friendly, outdoors and even the little bit of rain made it all that much better. Will definitely go again.

Amber Hagarty
Positive: Quality, Value
We had the most amazing time doing the mothers day colour frenzy. It was fun, kid friendly, pet friendly and of course colourful. Great atmosphere, so much laughter. Will definitely be returning next time. Thank you for the awesome experience!

Tamika MacGregor
Positive: Quality,
This was the second colour run I've been to in my life and it was even better than the first one I attended! The event coordinators and volunteers knew how to keep the crowd engaged and had as much fun as we did I think! Loved the enthusiasm, foam pit, obstacles and the colour. Such an awesome way to spend a Sunday morning and all for a great cause.
Toowoomba event info
The event will be held on Sunday 3rd of December 2023 and will be located at Newtown Park, Toowoomba.
Fun Run Race Packs
For Sunday events, race pack collection will begin on Saturday, the day prior to the event. To learn more about the collection process, please visit our website for further details.
When purchasing your tickets, you have the option to choose our convenient postage and shipping service. This allows you to receive your race pack in advance, ensuring that you are well-prepared for the event. By selecting this option, you can avoid waiting in line and enjoy a smoother and more convenient experience.
READY SET GO!
Participants unite for a collective warm-up, creating an energetic atmosphere and preparing everyone for the colourful fun. To prioritise participant safety and maintain spacing on the track, we release small waves of approximately 250 people at regular intervals. This careful approach guarantees a smooth and enjoyable experience for all participants.
Walk, hop, skip, run or crawl.
Our fun run allows you the freedom to complete the course at your own pace, giving you the flexibility to choose the distance you prefer to run. The event is untimed, so you can walk, jog, run, or even crawl your way around the laps. In fact, over 80% of participants choose to walk. There's absolutely no pressure to perform at a certain speed or meet any time expectations. The focus is on enjoying the experience and having a fantastic time!
Bigger & better then ever
Get ready for an abundance of excitement in our upcoming fun runs, as they promise to be even bigger and better than our previous events! 
We're taking the fun run experience to new heights, ensuring that there's something for everyone to enjoy.
COMPANION CARD HOLDERS ARE FREE!
As a disability-friendly event, we offer complimentary admission to carers accompanying ticket holders with disabilities or individuals of all abilities who hold Companion Cards. We believe in providing equal opportunities for everyone to participate and enjoy the event together. We aim to ensure equal opportunities for everyone to participate and enjoy our event.
Racepack Collection
Race participants can conveniently collect their race packs at The Cave Gym in Toowoomba. Race pack collection will occur on Saturday, the 3rd of December, between 8am and 2pm.Ensure you make time to swing by The Cave Gym to retrieve your race pack, which will include all the necessary materials and information for the Colour Frenzy event.
Join Our VIP Colour Frenzy Newsletter