Hobart
Colour Frenzy
March 3, 2024
Colourful fun in Hobart 2023
Searching for what's on in Hobart that is also suitable for kids, the exciting and colourful event, Colour Frenzy, is a must-attend!
Experience the extraordinary Colour Frenzy event in Hobart, where vibrant colours, exhilarating fun, and non-stop excitement await you and your family. Here's what makes this event perfect for kids and families:
Colourful Fun Run: Join the non-competitive fun run that allows participants of all ages to walk, skip, hop, or jump their way through the course. It's a fantastic way to stay active while immersing yourself in the lively atmosphere.
Foam/Bubble Machine: Prepare for an exhilarating experience at Colour Frenzy in Hobart, where the foam/bubble machine will take the excitement to new heights! Wade through the clouds of bubbly delight and immerse yourself in a world of laughter and joy. Feel the soft foam bubbles surrounding you, creating a playful and enchanting atmosphere.
Obstacles: Experience the thrill of new obstacles added to the course, making the run even more entertaining. Our obstacles add an adventurous twist and enhance the challenge, ensuring a memorable experience.
Colour Stations: Throughout the run, vibrant colour stations will shower participants with an array of colourful powder. Participants of all ages will love getting splashed with different colours, making the event an interactive and visually captivating journey.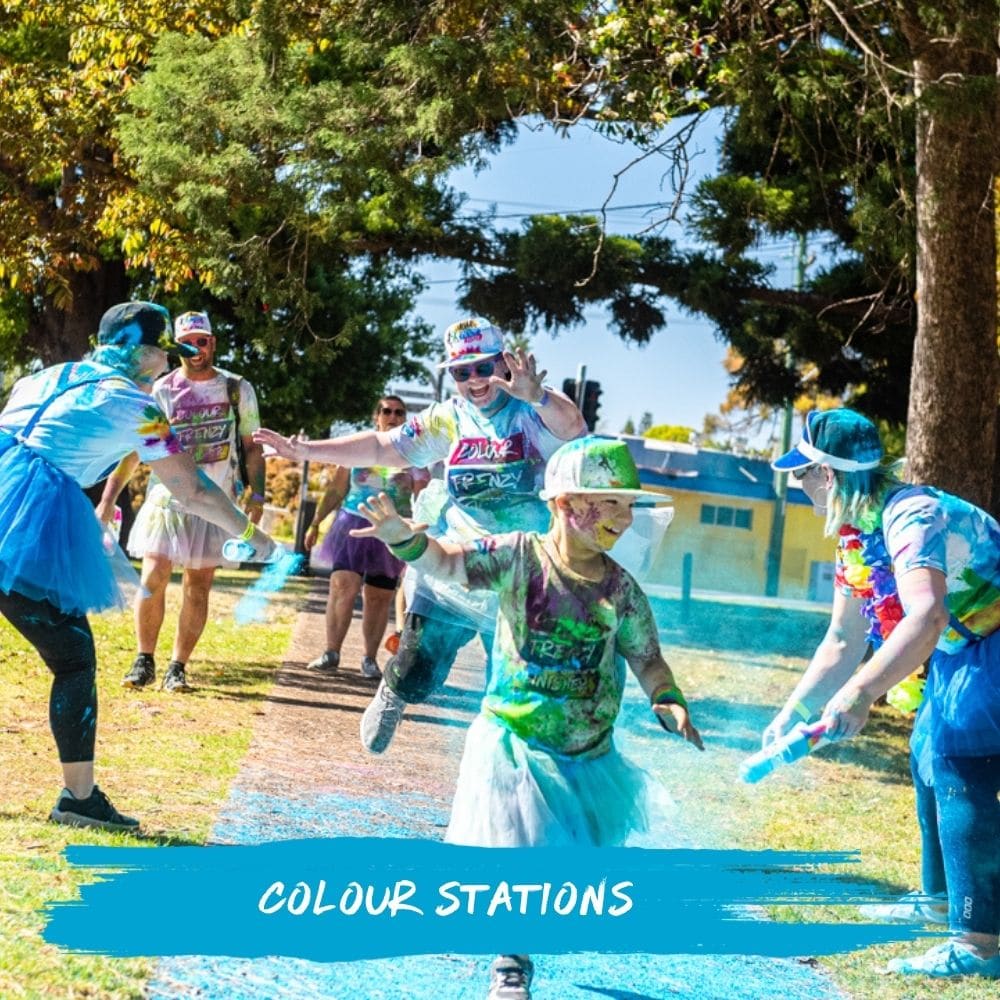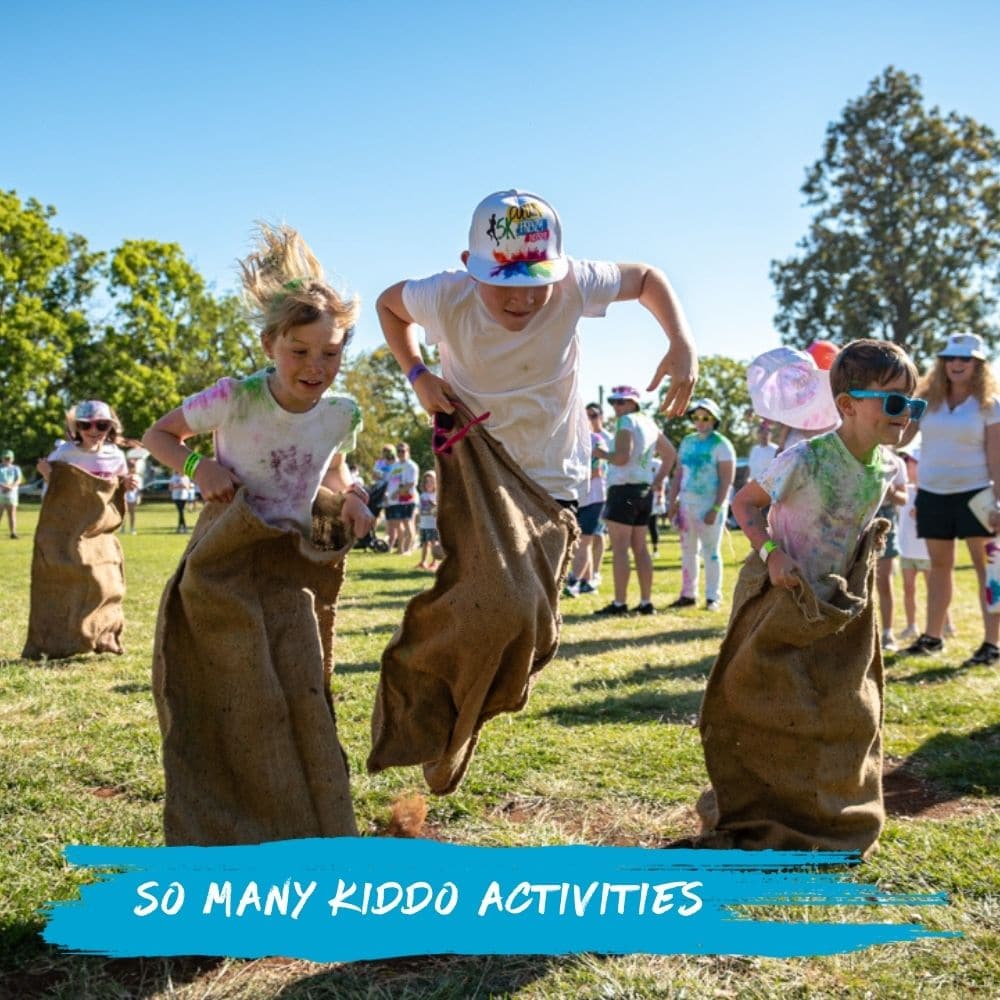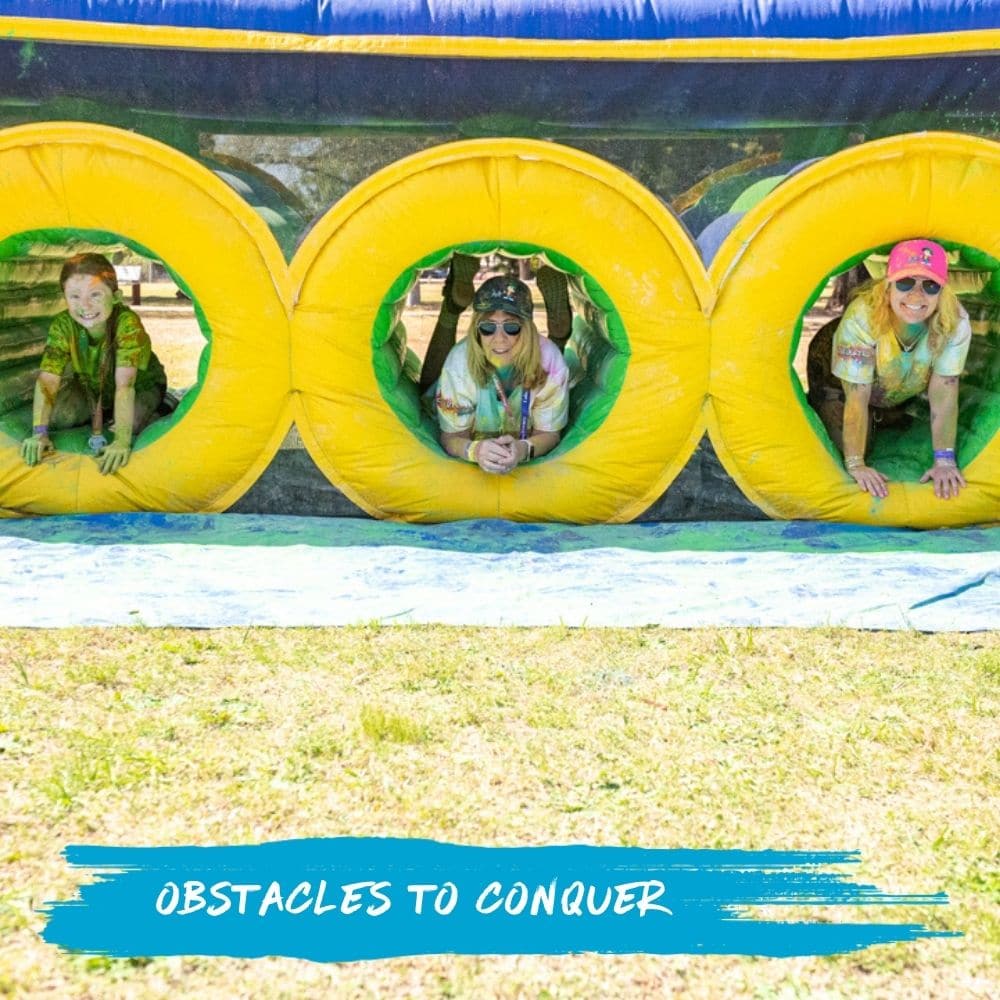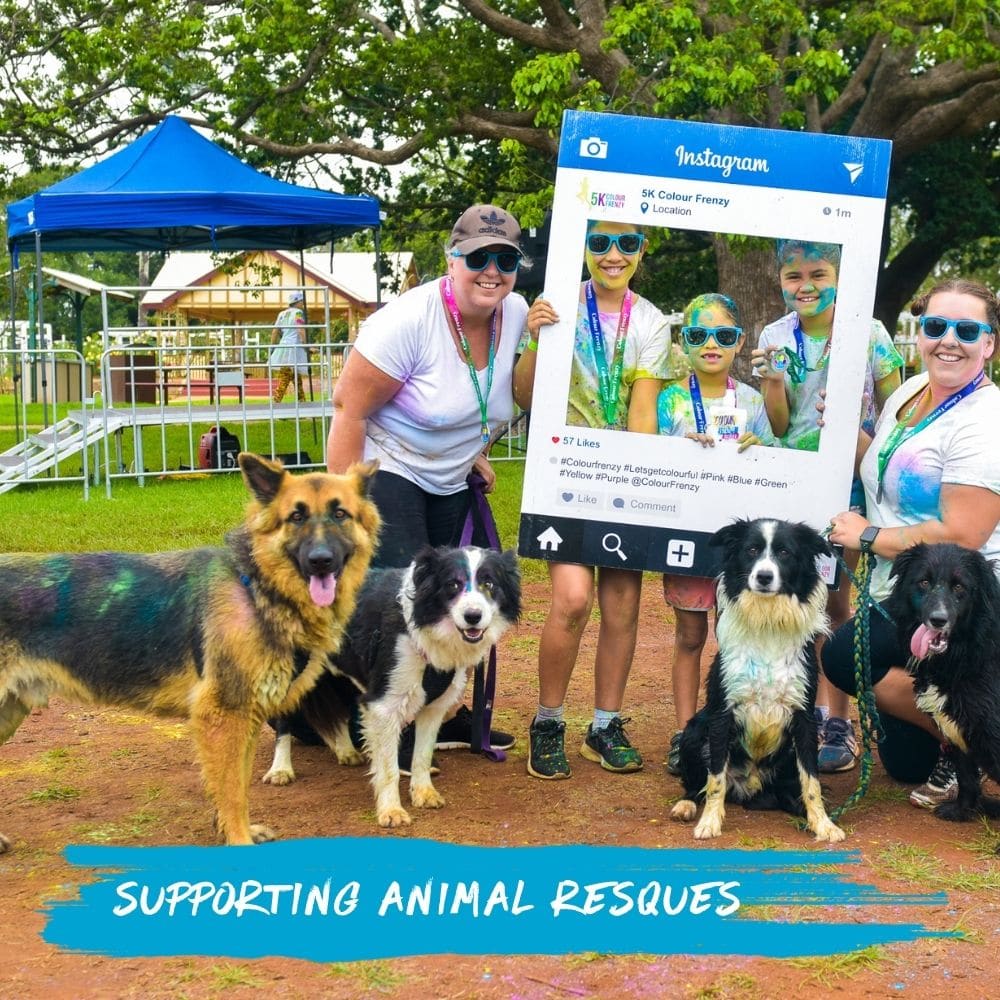 Games and Giveaways: Engage in a range of games and activities specially designed to entertain the big and little kids at the Colour Frenzy event. These interactive experiences will heighten the excitement and provide additional enjoyment for participants
Free Professional Photography: Capture priceless memories with your family as a professional photographer will be present to capture the joyous moments.
Under 5 for $5: For families with young children, kids under the age of five can participate in the fun run for just $5. This special pricing ensures that families with little ones can partake in the excitement affordably.
This event is not just about having a great time; it also supports local animal rescues in Hobart, adding meaning to the experience.
Gather your loved ones, friends, or colleagues and join the countless individuals who will be walking, jogging, skipping, hopping, or running together in this extraordinary adventure filled with vibrant colours, thrilling obstacles, exciting games, and fantastic giveaways.
Don't miss out on Australia's #1 colour fun run experience in Hobart!
Reviews

Jessica
Positive: Value
What a fantastic experience! Fun for the whole family or just friends. It was easy & lots of laughs. Perhaps more obstacles next time but thoroughly enjoyed it & look forward to doing it again in the future.

Naomi Grayson
Positive: Professionalism, Quality, Value
The Sunshine Coast Colour Frenzy was my first and it was amazing. I took my 1 yr old daughter and she just had an absolute blast.

Amber Hagarty
Positive: Quality, Value
We had the most amazing time doing the mothers day colour frenzy. It was fun, kid friendly, pet friendly and of course colourful. Great atmosphere, so much laughter. Will definitely be returning next time. Thank you for the awesome experience!

Tamika MacGregor
Positive: Quality
This was the second colour run I've been to in my life and it was even better than the first one I attended! The event coordinators and volunteers knew how to keep the crowd engaged and had as much fun as we did I think! Loved the enthusiasm, foam pit, obstacles and the colour. Such an awesome way to spend a Sunday morning and all for a great cause.
Hobart Event Info
The event will be held on Sunday 3rd of March 2024, at Rosny Parklands in Hobart. 
Fun Run Race Packs
Get prepared for your fun run and stay ready with all of the right gear you need to complete the course. Race Packs can be mailed out to you to save waiting in line or picked up from Racepack Collection on Saturday day before the event 8am to 2pm.
COVID-safe fun run
Our fun run warm-up starts at 9:30am for all participants. Get coloured and then head off with the rest of the group. It's the most exciting of all things to do for families on the Hobart.
We'll be sending out small waves of approximately 250 people every few minutes.
Walk, skip, run or crawl
Complete the course at your own pace and choose the distance you want to run; our fun run is untimed. You can walk, jog, run or even crawl your way around our laps; Over 80% of people walk!. There's  no pressure and  this is one of the few non-compete, yet active things to do in the Hobart area.
Bigger & better then ever
Every event we host gets bigger and better. You'll get to experience new games, bubble machines, prizes, giveaways, new market stalls, food-trucks and fun!
Companion cards (free!)
The Colour Frenzy fun run is disability friendly, meaning all carers for disabled or all ability attendees who are holders of Companion Cards can attend for free when helping a ticket holder with a disability. We love to get everyone in the community out having fun at our Australian events.
Racepack Collection
Race pack collection is between 8am and 2pm on the Saturday the 25th of Nov, the day before the event unless you have chosen shipping when purchasing tickets online.
Get involved
Sponsor Hobart Events
Does your workplace give back to the community? You can sponsor these events, support animal rescue and get exposure to consumers while they're smiling ear to ear. It's community-driven, and if you're a business that is looking for things to do in the Hobart to help animal rescue, then this is your perfect opportunity to contribute while spreading the love.
VIEW MORE
Be our Station Volunteer
Volunteer opportunities are available! Colour Frenzy really is amongst the most fun things to do in the Hobart for kids, and having the role of a colour-station volunteer is a memory you'll keep forever.
BECOME A VOLUNTEER
Join Our VIP Colour Frenzy Newsletter